Introducing HubSpot CRM:

If you're still using a spreadsheet to manage your company's leads, you're missing out on a lot of important benefits. HubSpot free CRM helps you automatically organize, track, and follow up with your leads so you can focus on closing deals and making money for your business.
Take it for a spin. . .
Schedule a demo of the HubSpot CRM with one of our strategists, and let us show you how this simple upgrade can help you grow your revenue.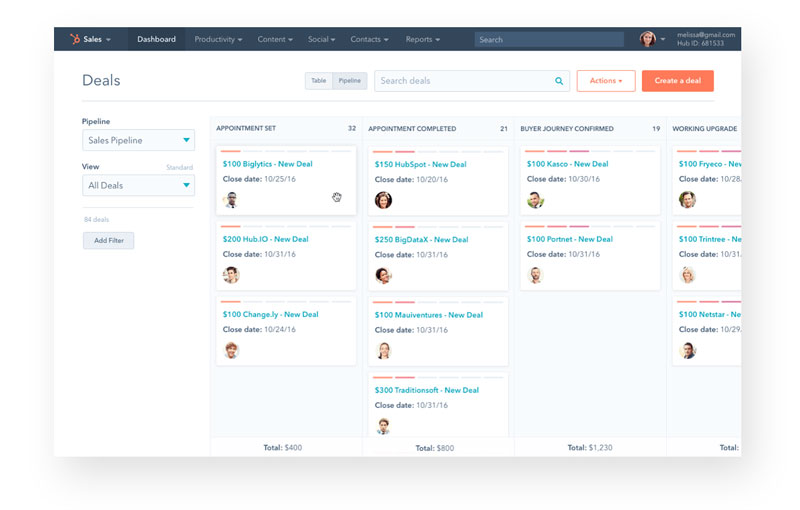 HubSpot Free CRM Helps You:
Manage your pipeline with visibility
Log sales activity automatically
See all your lead information in one place
Cut costs because it's 100% free forever
Fill out the form to get started. One of our strategists will be glad to show you what the HubSpot CRM has to offer.