want an awesome internship?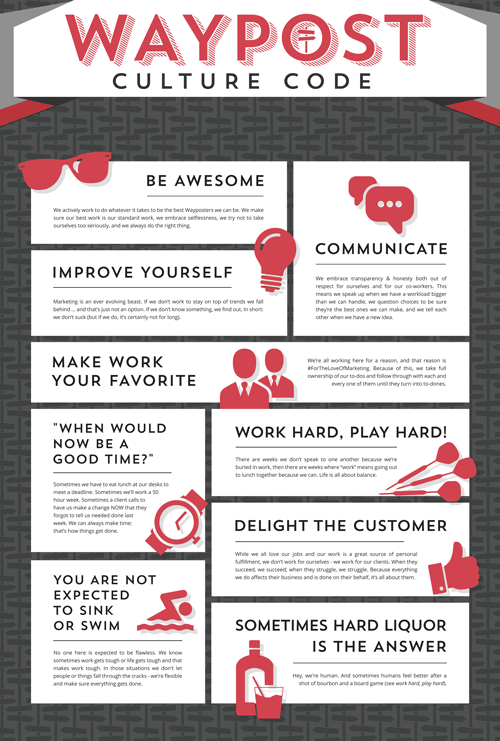 Look No Further!
Waypost is looking for a driven and talented individual to join our marketing team. Here at Waypost, we produce quality work for many clients and we want an intern to participate and experience the different stages of digital marketing.
This intern should be prepared to work with a group of highly-energetic people who love what they do and want to share all of their knowledge with them! You will get real-world experience and be fully educated in the world of inbound marketing.
Opportunities Include:
Work individually and as a team in a client-centric, fast-paced business atmosphere.
Receive daily personal instruction under the guidance of an assigned mentor.
Develop a working knowledge of the inbound marketing methodology.
Complete at least one relevant HubSpot certification.
Program Requirements
At least 3 years completed of a 4 year degree program in marketing, graphic design, communications, creative writing, or another comparable major.
Able to take criticism well and learn from their mistakes.
Able to communicate to co-workers and clients professionally.
Ability to work 20 hours per week
Compensation
This internship is available to apply to any need for school credit and will comply with any standards regarding grades and creditablilty. This will also be a paid internship for the benefit of the student.