Is Your Website Your Worst Salesperson?
Turn Your Site Into A Lead Generation Machine!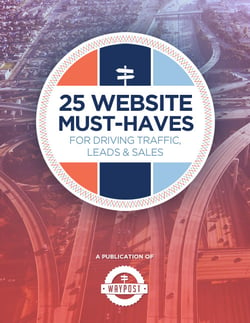 Your website is your #1 salesperson. It doesn't take breaks, need time off, or have bad days. Your site should function as a powerful selling machine that demonstrates the value your business offers, and brings you leads ready to close. There are a number of elements that are essential to ensuring that your site does its job and turns browsers into buyers, and oftentimes these factors get lost in the design process.
If you want to build the best website for your business, download our FREE e-book and learn the 25 must-haves you need to transform your site into a powerful lead generation tool.
You'll learn:
How to get found online by the right audience
How to design a site that works the way your target audience needs it to
How to create effective content that captures user attention and offers value… without boring them!
How to convert browsers into paying customers
and much more!