How Can You Make The Most of Your Social Media Accounts?
Follow Our Best Practices and Connect With Your Buyers!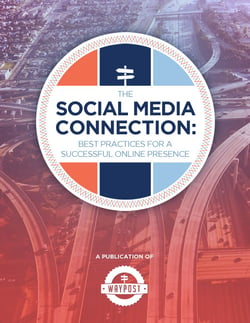 Social media seems easy enough. A Facebook profile here, a photo or two on Instagram there, and the customers will come flocking to you… right?
Not so much. Buyers don't just want to find you on Facebook - they want regular updates, behind-the-scenes peeks into the life of your business. Most of all? They want an authentic interaction. They're looking for conversations, not lectures.
It can be easy to push social media to the side. After all, you've got a lot on your plate, and social media is just more time out of your way. It can leave you wondering just what the tradeoff is.
Follow our Social Media Best Practices list, and you'll see - increased visitation to your website, higher search rankings, new leads, buyers, conversions, and sales!
Download our free whitepaper on Social Media Best Practices to learn how to make your business's social media shine! You'll be thrilled with the new interactions with your customers that will result!